Have you ever fallen asleep while reading a boring book?
The chances are that it could have helped you sleep well, especially if you read that on the night before your exams.
You can still do that but with a twist.
There are books about sleep that are designed to help you get a good round of sleep and lead you to inculcate healthy sleep habits. And, they're not boring at all! Click To Tweet
These books cover every aspect ranging from the scientific to the personal, and even at times, the humorous. If you flick through the pages, you will realise there's a strange aroma emanating from the pages that makes you drowsy.
Who am I kidding?
But, if you spend some time to consume the content, you will soon realise how essential it is to get the right amount of sleep every day. It'll help you unlock answers to questions like – what is the right amount of sleep, what are the best ways to go to sleep and what to do if you aren't getting enough sleep etc, and many other questions you didn't care about till now.
To sleep or not to sleep- was never the question!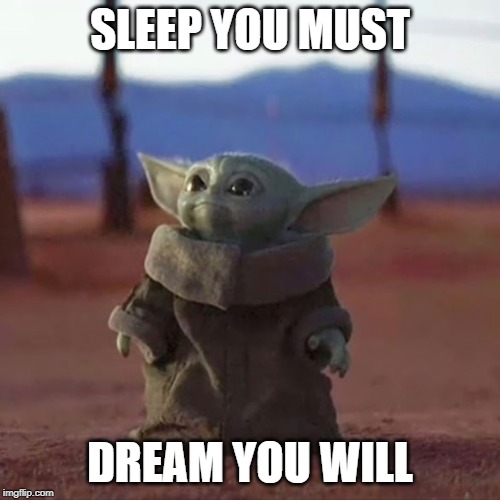 That should be a proverb. And now, that you are prepared and inevitably going to sleep, you might as well learn how to do so gracefully. May the force be with you!
Epic Books On Sleep That You Should Read (To Sleep?)
You can find these e-books on Amazon by interacting with the cover images.
Being a voracious reader, I can assure you that these books are worth the read.
Without any further ado, let's get on with it.
Why We Sleep – Matthew Walker
'Why We Sleep: Unlocking the Power of Sleep and Dreams', by Matthew Walker is an international and New York Times bestseller. The author- a professor and director of UC Berkeley's Sleep and Neuroimaging Lab, dissects the very nature of sleep and explains how we can use it to better our lives.
You can explore the facets of life your sleep has an influence on, which is almost everything. Sleep enriches our ability to learn, memorize, and make logical decisions. It recalibrates our emotions, restocks our immune system, fine-tunes our metabolism, and regulates our appetite.
Dreaming mollifies painful memories and creates a virtual reality space in which the brain melds past and present knowledge to inspire creativity. As you read this book, you will gain a scientific insight on how to help yourself sleep better and learn how your life will become more productive and efficient because of it.
Related: How to Stop Tossing and Turning All Night 
Proven to be ground-breaking, fascinating and accessible, this book is a must-read for sleep lovers.
Counting Sheep – Paul R. Martin
Paul R. Martin's, 'Counting Sheep: The Science and Pleasures of Sleep and Dreams' is another such book. It answers some of the most mundane and some very interesting questions about sleep with scientific reasoning.
Even the wonders of yawning, the perils of sleepwalking, and the strange ubiquity of nocturnal erections are explained in full. The book is a mix of science and arts. It is dotted with a literary sense of things, although also scientific. It provides an element of literature for art lovers and should not be missed out on.
Sleep Smarter – Shaun Stevenson
Shaun Stevenson's, 'Sleep Smarter: 21 Essential Strategies to Sleep Your Way to a Better Body, Better Health, and Bigger Success' offers a scientific, as well as a personal account on the matters of sleep and its influence on life. In fact, in investigating complex health issues such as weight loss, chronic fatigue and hormone imbalance, Shawn realised that many health problems start with one criminally overlooked aspect of our routine – sleep.
The author is a health expert with a background in biology and kinesiology who has helped thousands of people worldwide to improve their health, through his private work as well as his #1 Nutrition and Fitness podcast on iTunes. For a relatable and easy-to-digest book about sleep, this one is on the top of our recommended list.
The Sleep Revolution – Ariana Huffington
Arianna Huffington, the co-founder and editor in chief of The Huffington Post, believes that nothing short of a revolution could save us from the current crisis of sleep deprivation. In her book, 'The Sleep Revolution: Transforming Your Life, One Night at a Time', she writes about getting better control of our lives through improved sleep.
She describes sleep as some sort of a gateway to a more meaningful and successful life. This New York Times bestseller explores the author's angles and struggles as well as factual information and debunks some of our most common misconceptions about sleep. It shows how our cultural dismissal of sleep as time wasted compromises our health and our decision-making and undermines our work lives, our personal lives — and even our sex lives.
A good pick for those who want to be convinced of the importance of sleep.
The Nocturnal Journal – Lee Crutchley
The highly acclaimed book, 'The Nocturnal Journal: A Late-Night Exploration of What's Really on Your Mind' by Lee Crutchley should be on your list of books to read. Described by Goodreads as, 'An insightful, supportive and creative journal for anyone who can't turn off their restless minds when the lights go out.
An engaging and emotionally aware resource for night owls, insomniacs, and anyone else who finds themselves awake at all hours', this book has almost perfect reviews. Some of the reviewers also think of it as a guide to help you sleep better, as it probes your thoughts and answers anxiety or stress-related questions. The book will be especially useful for people trying to find ways to relax and have a quiet, peaceful sleep.
The Secret Life of Sleep – Kat Duff
'The Secret Life of Sleep' by Kat Duff deviates from most books related to sleep. The author writes about various sleep disorders and chooses to pen down an in-depth discussion of sleep in general as it is perceived by cultures throughout history and the world.
According to a review, "The book is kept closely grounded within the scope of those of us who are not famous by the author also using situations from her own life, her family, and clients she has had in her role as a mental health counsellor to show how universally sleep influences each of us." Filled with fascinating rituals around the world that revolve around sleep, this book is nothing short of interesting.
Dr. Seuss's Sleep Book
A lot of children's books on sleep can prove to be quite enjoyable for adults. An outrageously famous book called, 'Dr. Seuss's Sleep Book' by Dr Seuss is both- an innocent and witty read for children and adults alike.
Funnily enough, it starts with a warning- this book is to be read in bed. Fair enough.
Related: Sleep Memes For The Sleep-Deprived 
Furthermore, the very first paragraph reads,
"The news

Just came in

From the County of Keck

That a very small bug

By the name of Van Vleck

Is yawning so wide

You can look down his neck."
So if you have a kid or a kid sibling or a kiddish sense of humour, tuck yourself in bed and expect to be laughed off to sleep.
I Dare You Not to Yawn – Helene Boudreau
Another one such children's book is called, 'I Dare You Not to Yawn' by Helene Boudreau and illustrations by Serge Bloch. Described as 'comical' and 'infectious', this book's title says it all.
The title is self-explanatory- it dares you not to yawn and is hands down a book that children will enjoy. You will be bound to appreciate the author's way of tackling yawns and sleep as you journey through a little boy's brave effort to not yawn. Yawns are sneaky, it says. They can creep up on you when you least expect them.
Which Sleep Book Should I Read?
The best way to know would be to re-read the reviews and develop an understanding of who you'll be getting the book for. The books are divided for different customer personas based on the sleep deprivation problems that they wish to tackle.
Believe it or not, sleep plays a huge role in your life. So you might as well choose to not be ill-informed about it before jumping in your bed.
Don't be a savage, sleep on it!
Related: Sleep Idioms To Help Your Brain Out
Revisit this space and you'll find even more books the next time. In case you want to be the first to know when we update this list, join our newsletter in a few seconds. Your brain will thank you!
Like Yoda said, "Pass on what you have learned". Go ahead, share it with a friend or two that needs sleep!
---
This is a post by Krupa who has been trying to sleep peacefully since eternity. So, she joined a website that gives tips on to the sleep-deprived and the sleep lovers.
Feel free to connect with her on Instagram.
Featured image by The Creative Exchange
Summary
Article Name
8 Books About Sleep That'll Teach You How to Become a Master Sleeper
Author